Project – Fora London
Etoile – research & development

Flexibly complying to the client's needs, along with creating customized solutions is Etoile's main mission.
In this case it is a project designed by revisiting a new classical decorative element strongly inspired by the British style, where partitions dividing the workspaces hark back to the traditional windows of English houses, square-framing them into geometric panels.
Project – Fora London
---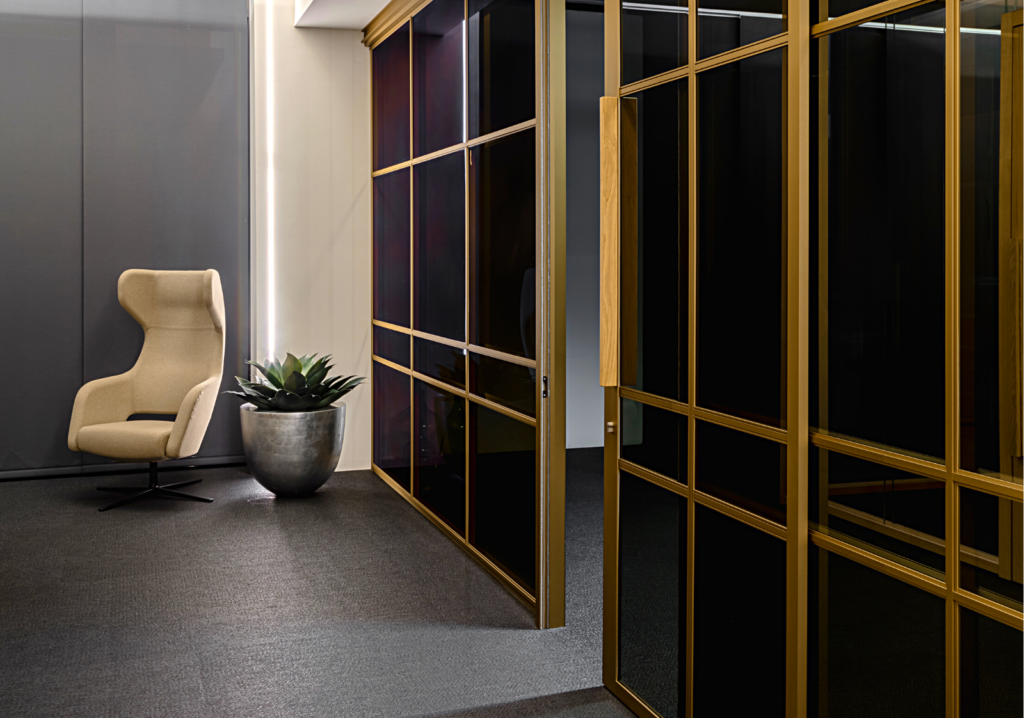 Fancy spaces with a vintage feel but at the same time contemporary, bright and versatile, suitable for all kinds of workspace needs.
This was the customer' specific request, who needed a simple and refined product that would guarantee the possibility of creating welcoming, multifaceted work environments, yet granting the possibility to easily change the configuration of the spaces at any time depending on their variable destination. All this without missing out on refined aesthetics and on the quality of the materials.
The British company FORA, in fact, deals with creating premium work environments, functional to elevate the quality of work and maximize productivity.
It builds private offices in London, served by a full-range network of services available 24/7. Real hubs for business people from all industries, centrally located and well connected with the city' sites of interest.
The FORA partition is strongly characterized by a mood that recalls the old English style of classic craft creations, preserving the use of natural woods and geometries.
It goes well with a blend of contemporary furniture and design accessories, and it is available in multiple colorways with different shades of light blues and browns.
PROPOSAL:
We have designed an aluminum structure broken down into geometric squares, easy to dismantle and reassemble, particularly suitable for any need of modularity and efficiency required by the customer. Thanks to the use of fireproof fabrics, wood and laminated glass, it also reaches a high score in noise reduction.
The Fora partition has since been used by our customer in many of its new projects and, due to its versatility, it has entered Etoile's regular production lines.
Comments are closed