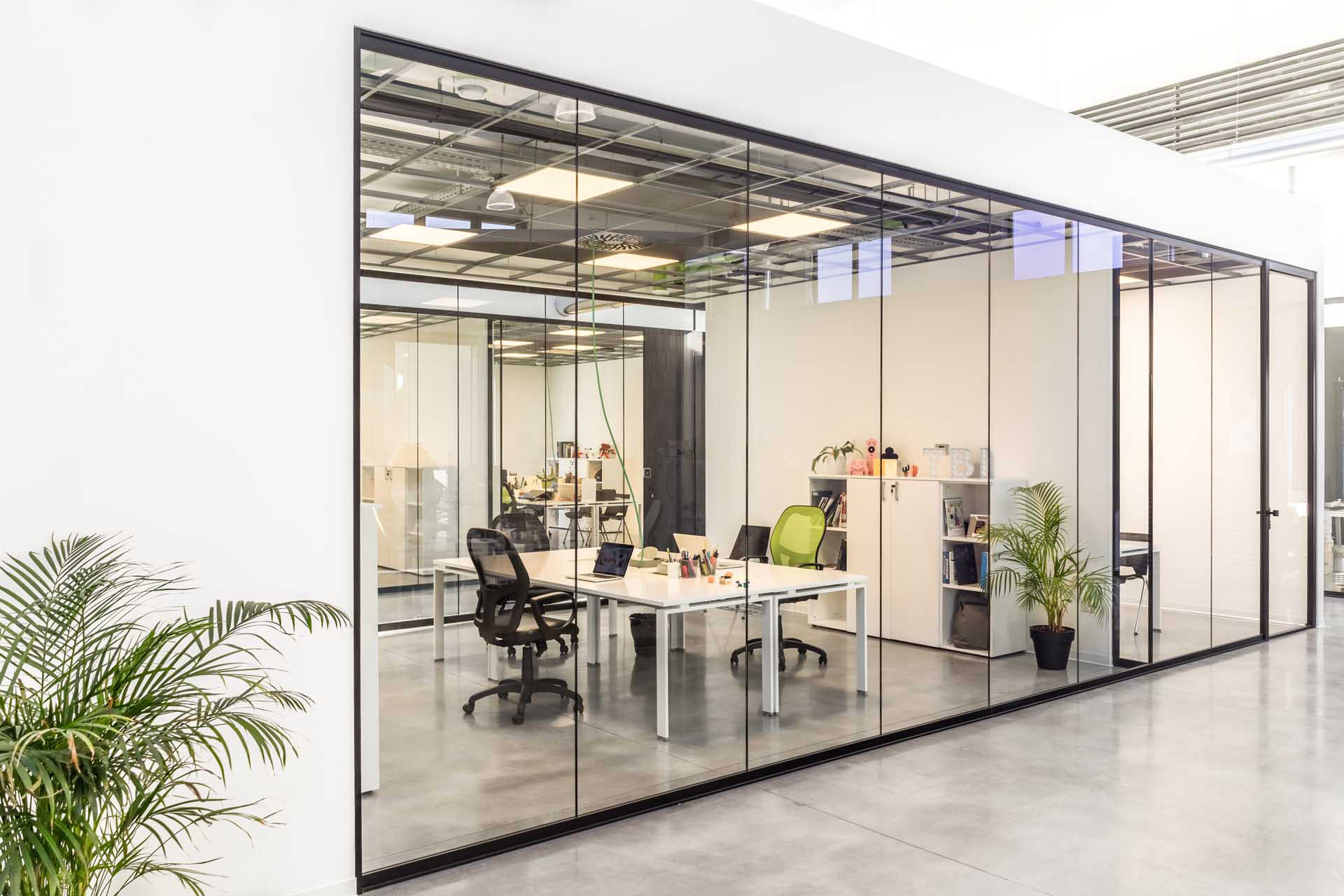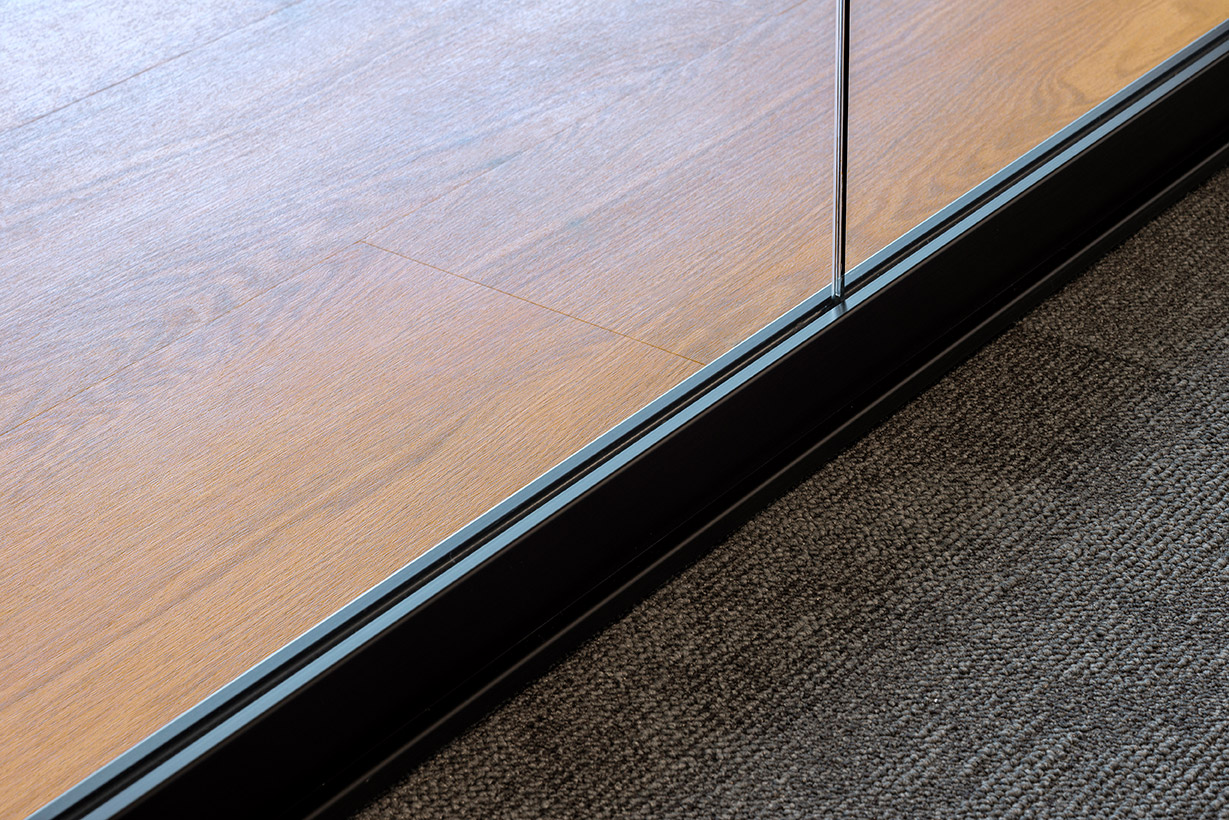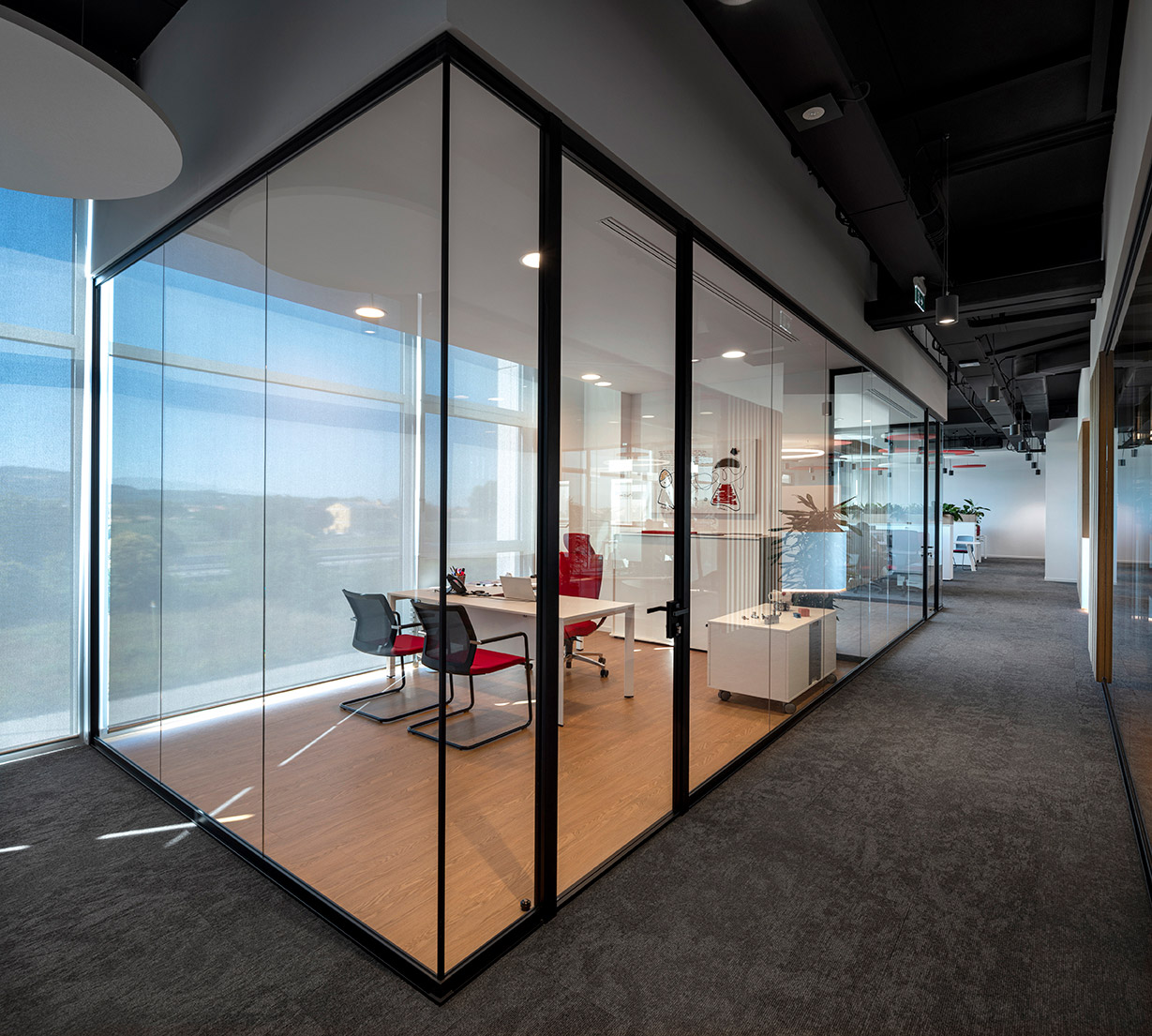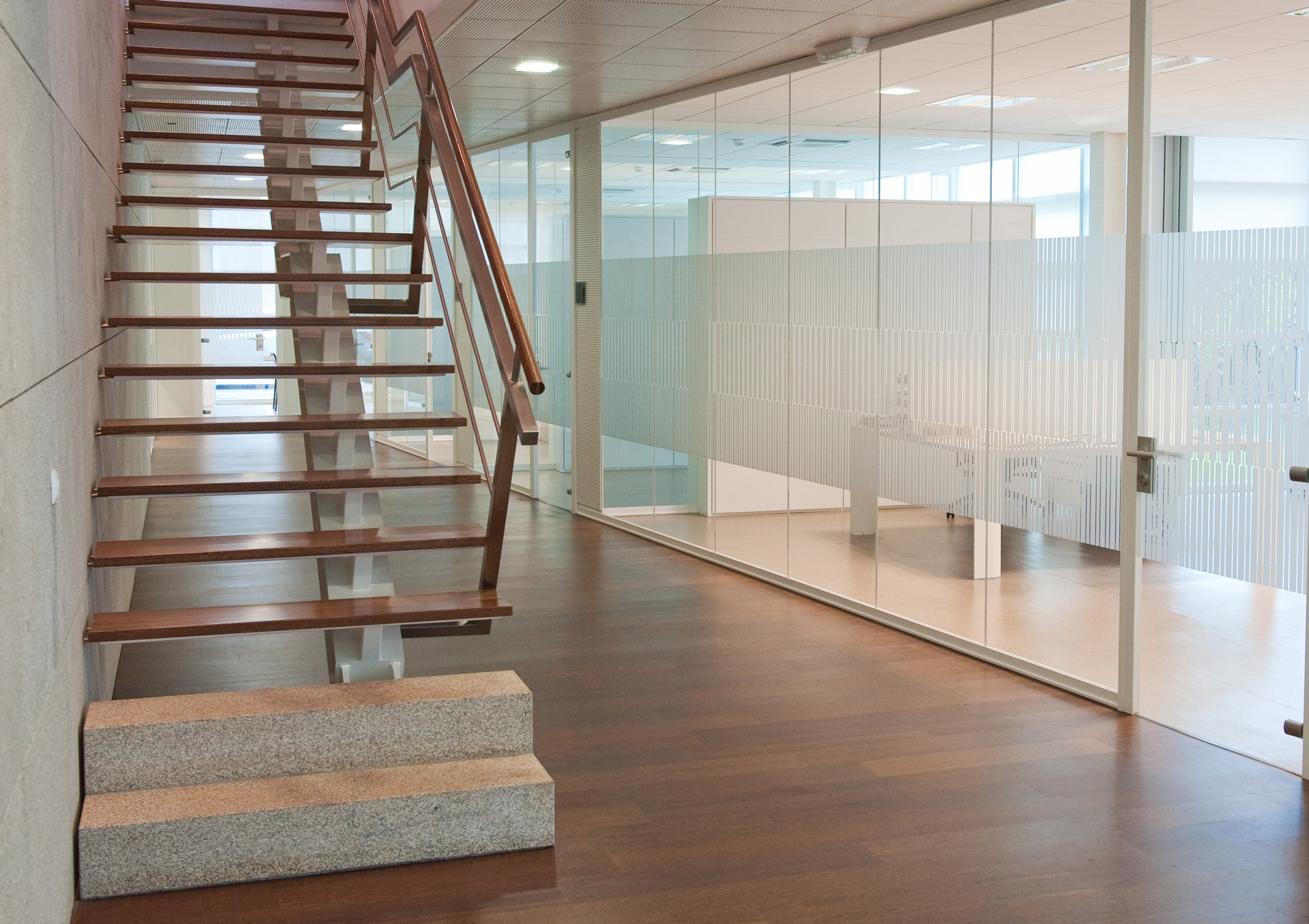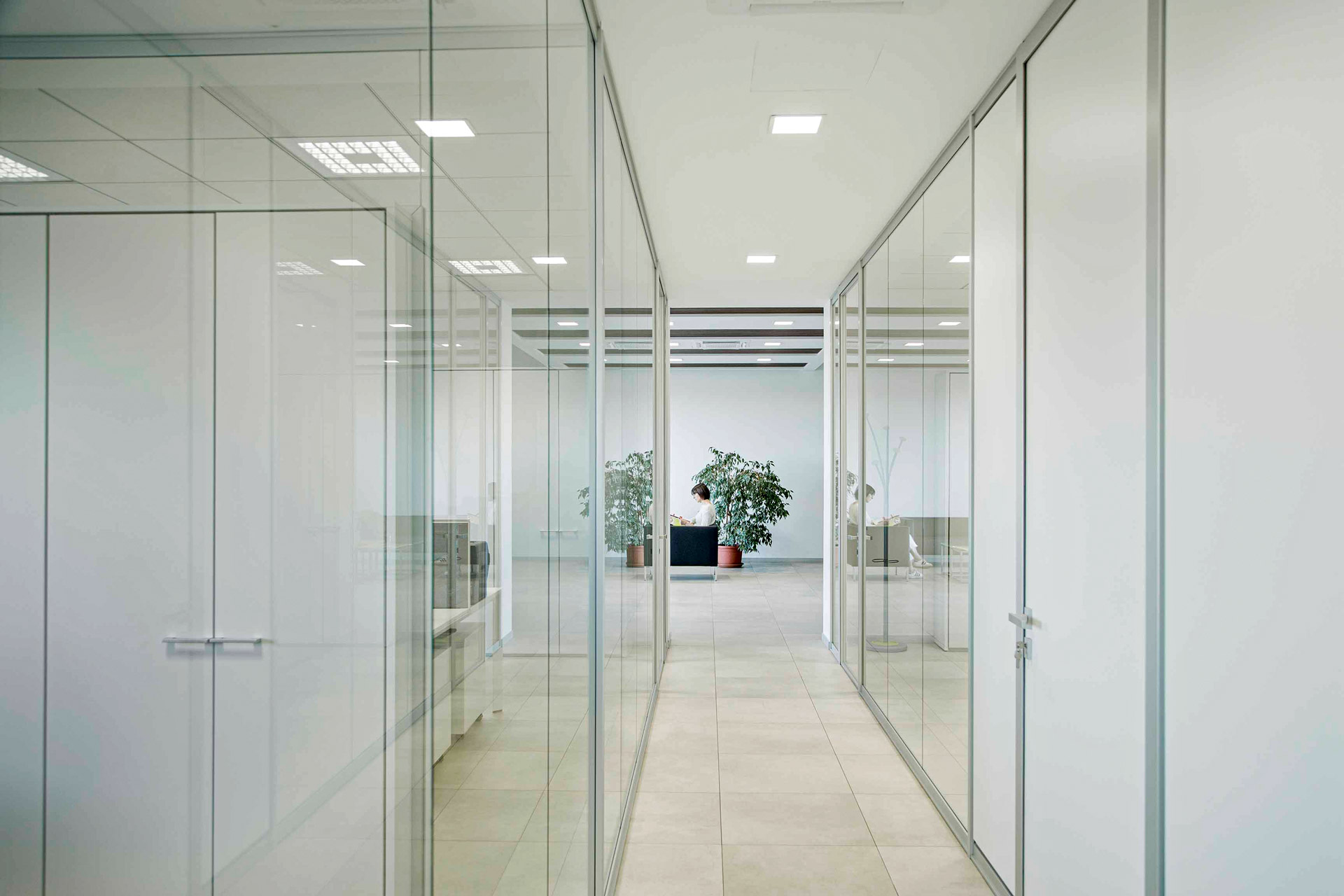 unica® r is a next-generation wall
with 5+5 glass and upturned "T" section profile.
unica® has been devised to guarantee the utmost visual lightness and extremely high standards at the same time. Its clean-cut, elegant lines are perfect in any type of setting. Without compromise, it brings out the full style of the architectural setting in which it is used, adding light to the areas it divides. It stands out for its minimalist design and the reduced thickness of the structural parts, as well as for the high degree of customization, aesthetics and practical use that it is able to achieve.
The unica® wall system includes the use of hinged or sliding doors, either in wood or glass, and with single or double doors, all to blend perfectly with their architectural setting.
Customise your wall
Each element is available in a range of finishes from our catalogue,
to which we can add several variations from our chart,
according to requirements, both for aluminium and plugging.
Doors
---
Innovative doors in wood, glass, plain and framed, sliding or hinged.
Constant technological research has led etoile to use not only exposed hinges but also foldaway models that can adjust in three directions on wooden doors and continuous invisible hinges on the glass doors.
Each solution, complete with handles or knobs on aluminium in the same finish as the frames and glazing bar guides, is available in the more widespread commercial models as well as with the as well as with the exclusive etoile design.
Research and design beyond all limits to close and seal, elegantly and with clean-cut style, where the content is always new.
---
Handles
---
Handles for solid and hinged doors
Handles for solid and sliding doors
Handles for glazed and hinged doors
Handles for glazed and sliding doors
For more info on this product
Tell us what you need and our experts will help you to find the best solution for you