Califin
Califin
Location Fano
Arch. Giuseppe Frausini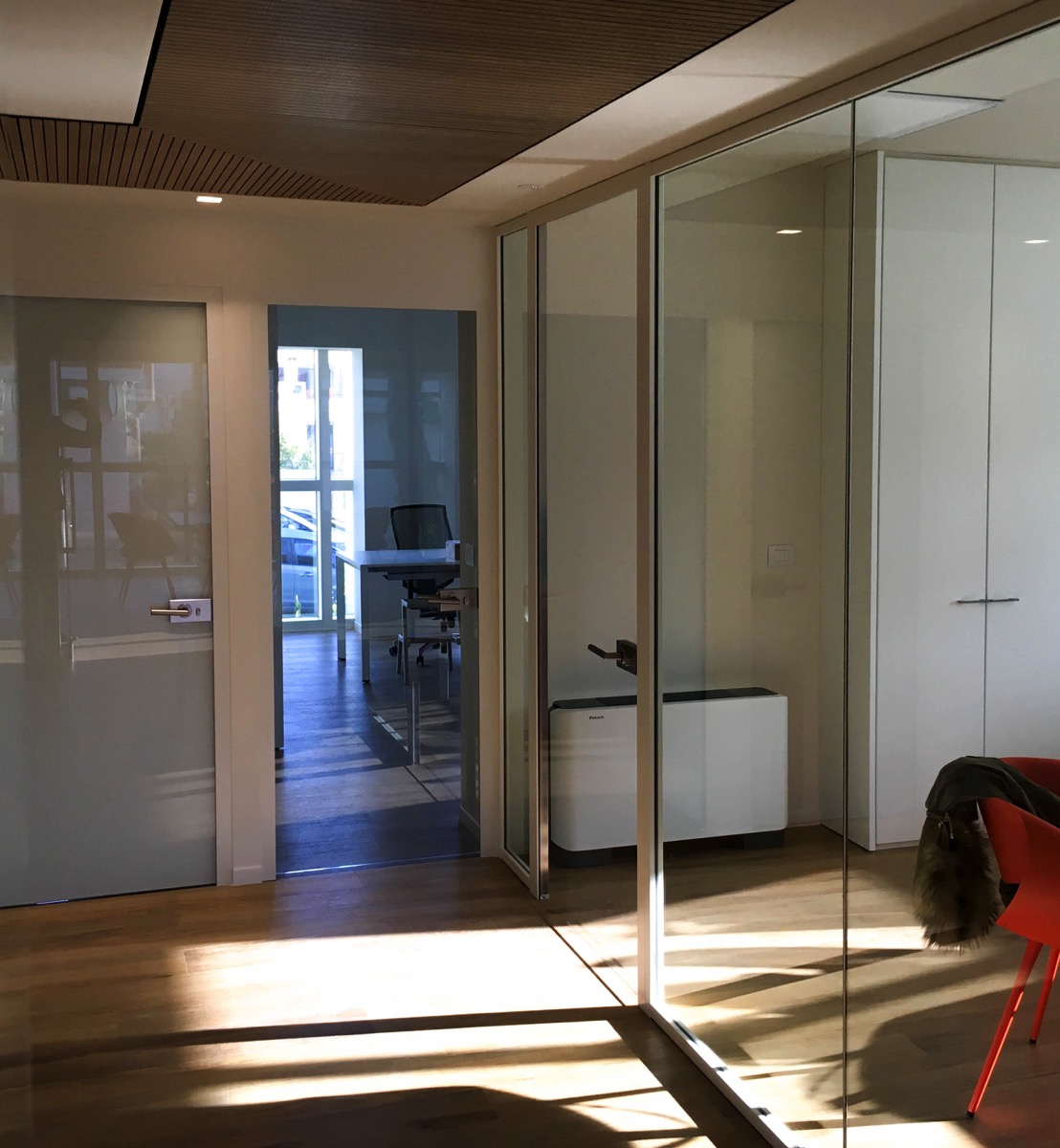 Califin S.p.A., a financial holding company established in 2002, leader of six companies, coordinates and controls in financial, technical and commercial terms, the activities in retail sector.
Today Califin leads a network of 101 stores throughout the national territory.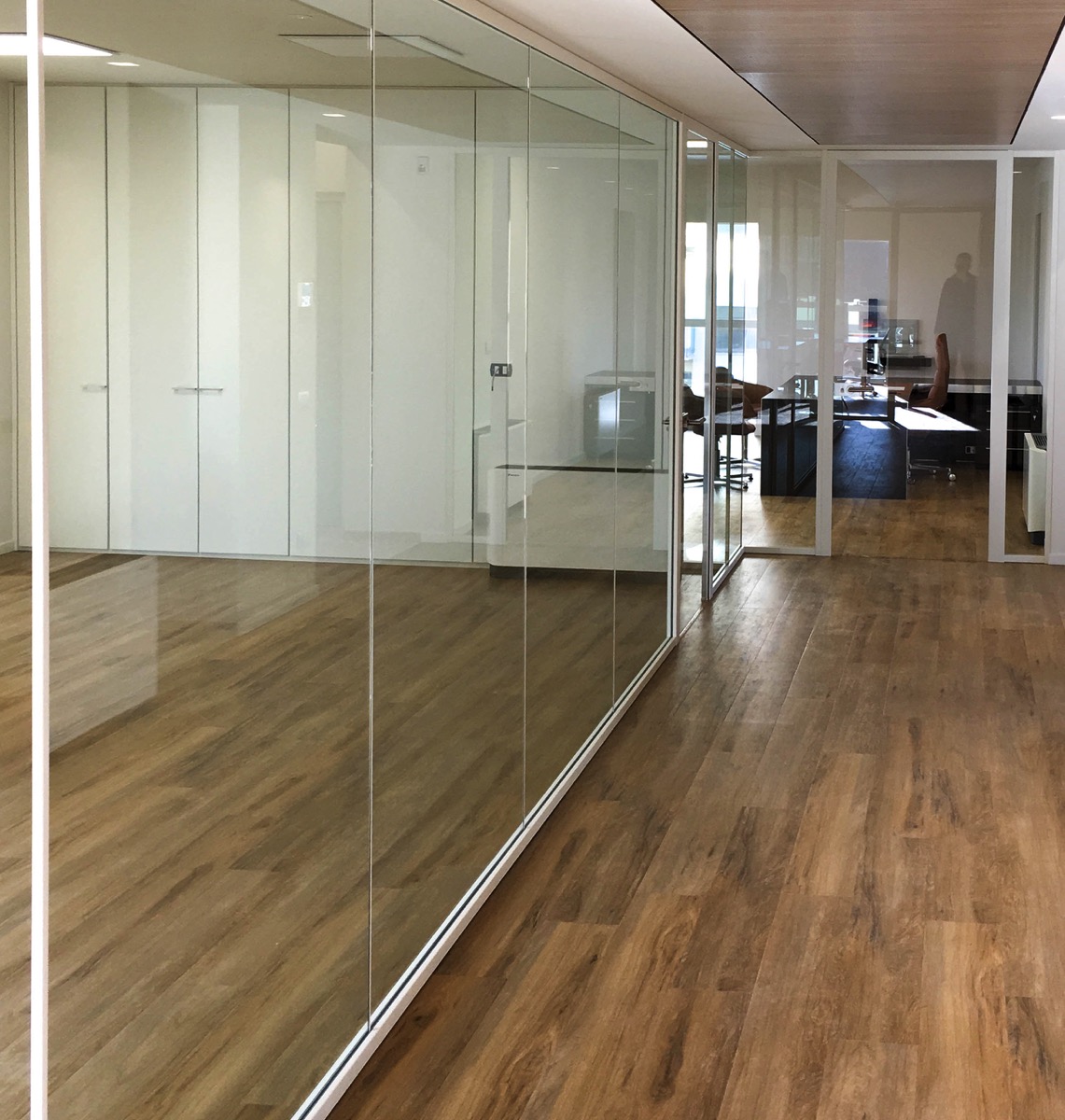 Califin Management and the Arch. Giuseppe Frausini renewed the confidence already granted in the realization of the Logistc office in Castel S. Pietro (BO), entrusting to Etoile once again the creation of all the offices of the new administrative headquarters in Fano.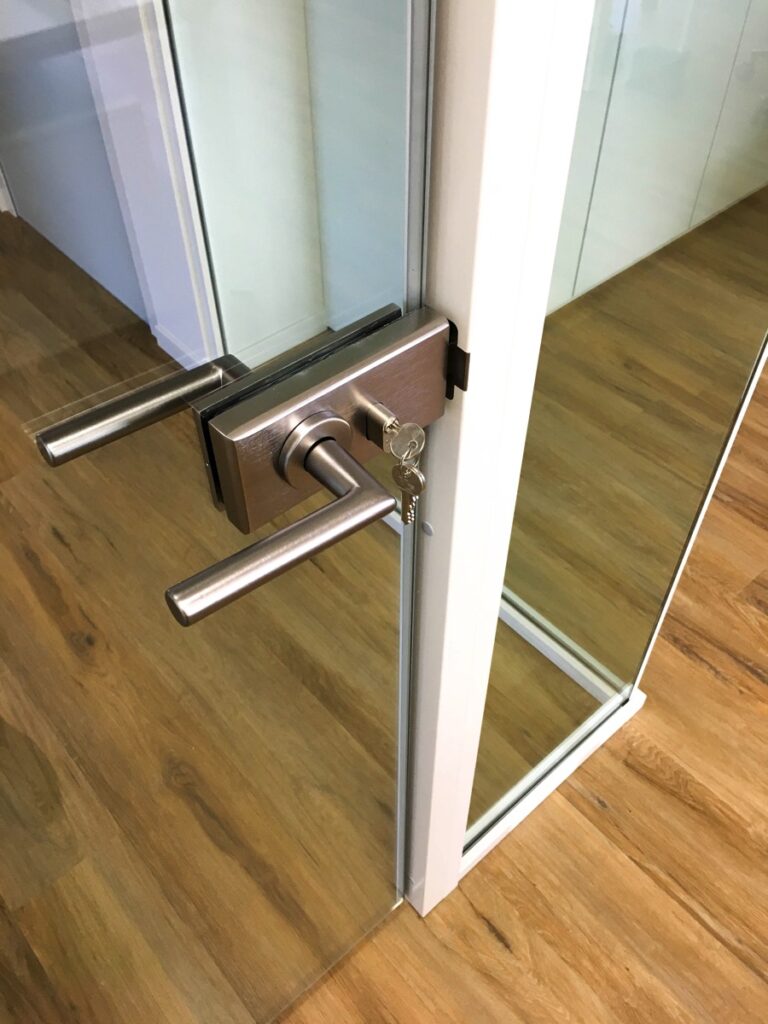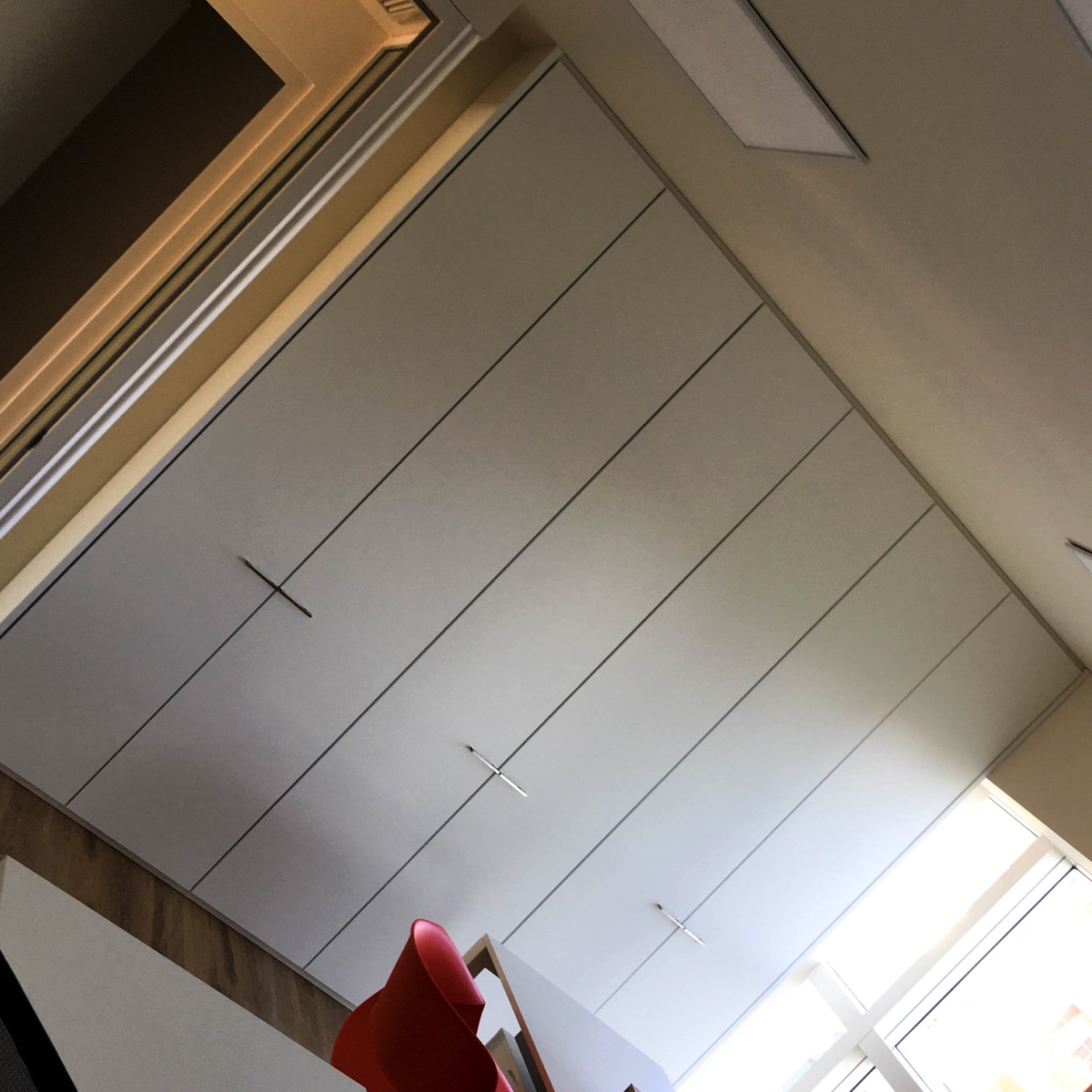 In a warm and modern building we were asked to divide the rooms with glass partitions with high sound insulation power, so we decided to use our unica® SC system with thick glass 6 + 6 and acoustic PVB.
The supply is completed by many tailor-made cabinets, furniture and seating top range and exclusive details such as handles and hinges with customized finishes.