Eiffage Campus
Eiffage Campus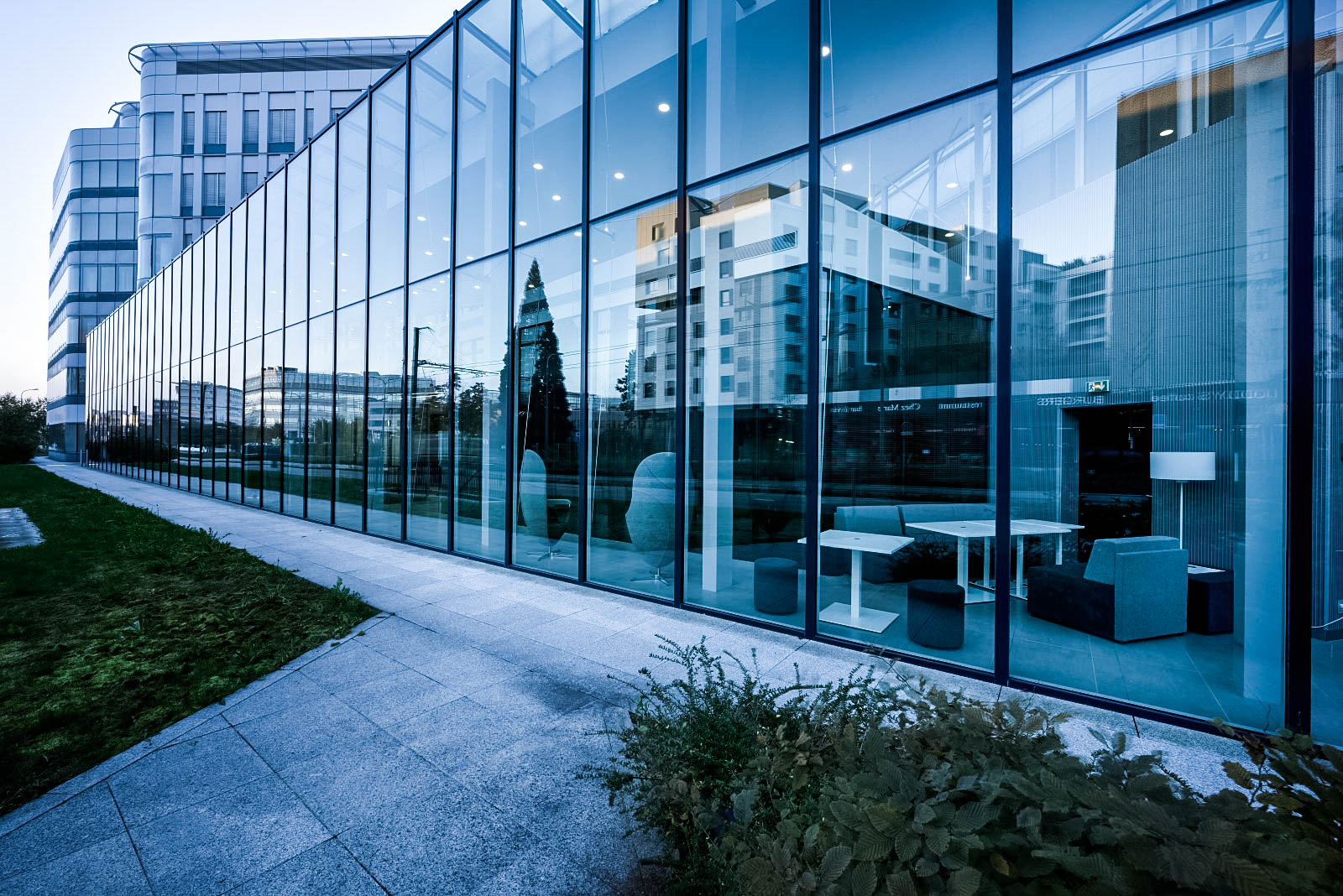 With our dealer, Artespazio France, we fitted out a university campus for EIFFAGE, the industry's third largest group in civil engineering and public works in France, just behind VINCI and Bouygues, which are also world leaders, and before ACS and different Chinese groups.
Eiffage, in its main headquarters in Velizy, near Paris, wanted to build a university campus, installing double-glazed partition walls, either set into or resting on the floor, with motorised louvre blinds inserted between panes.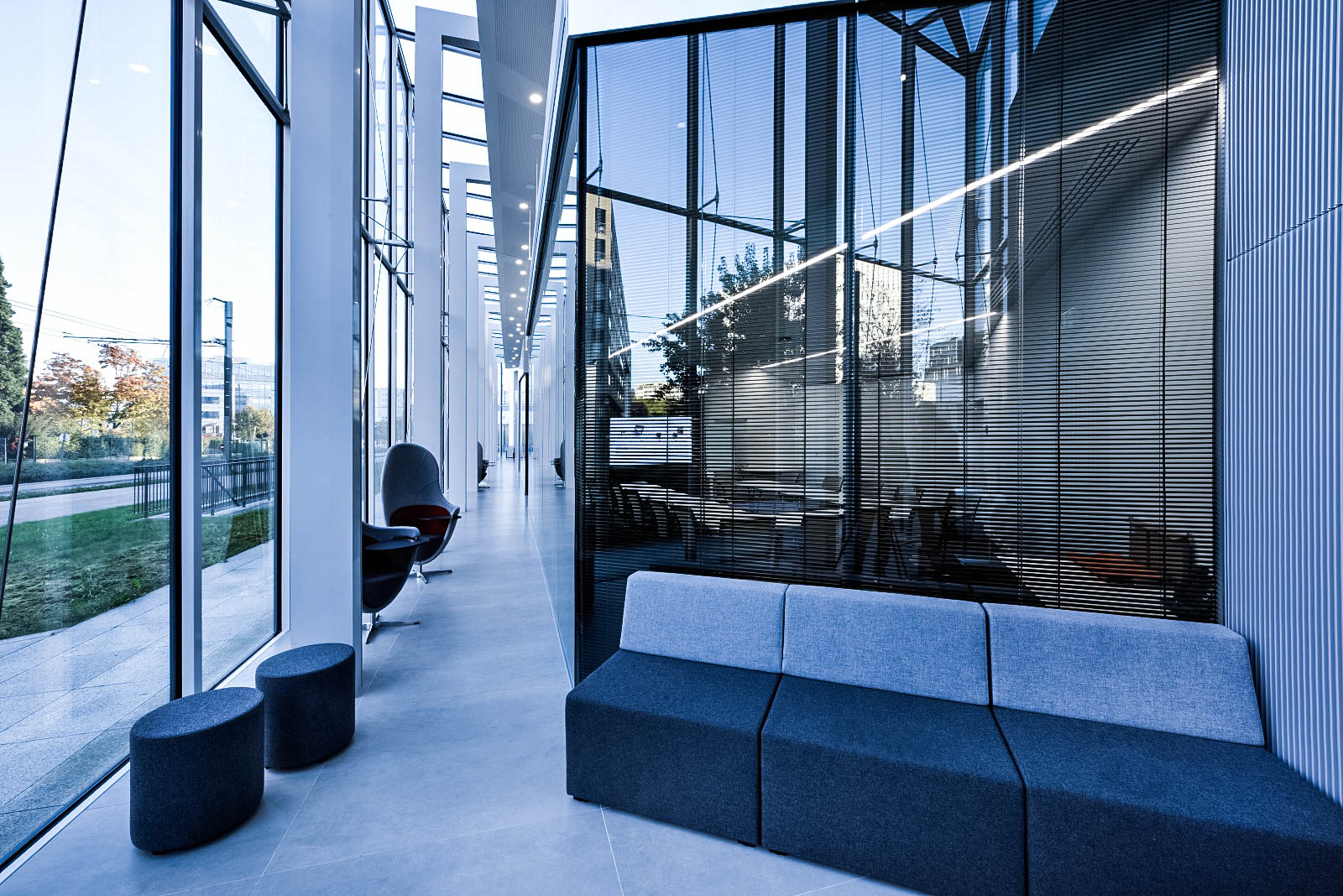 The executive project developed by technical staff at Etoile srl was able to satisfy all of the requirements set out, translating them into a compositional solution to suit the setting, and able to satisfy the guidelines defined by the customer.
For this project, the technical engineers at Etoile srl proposed the use of double-glazed walls featuring a profile set into the floor in some areas, and resting on the floor in others.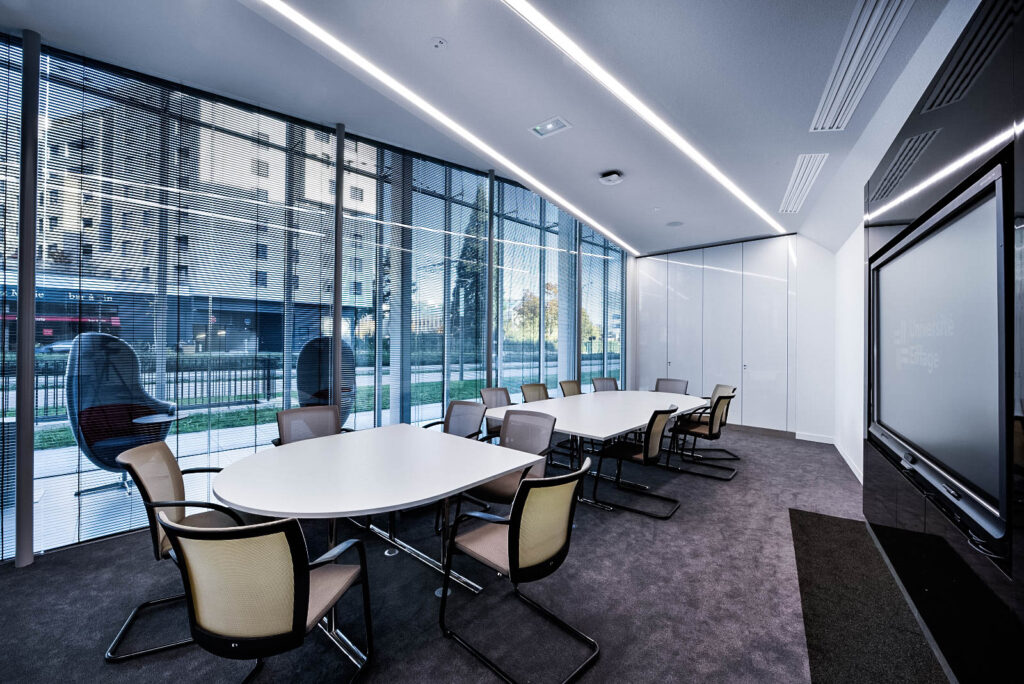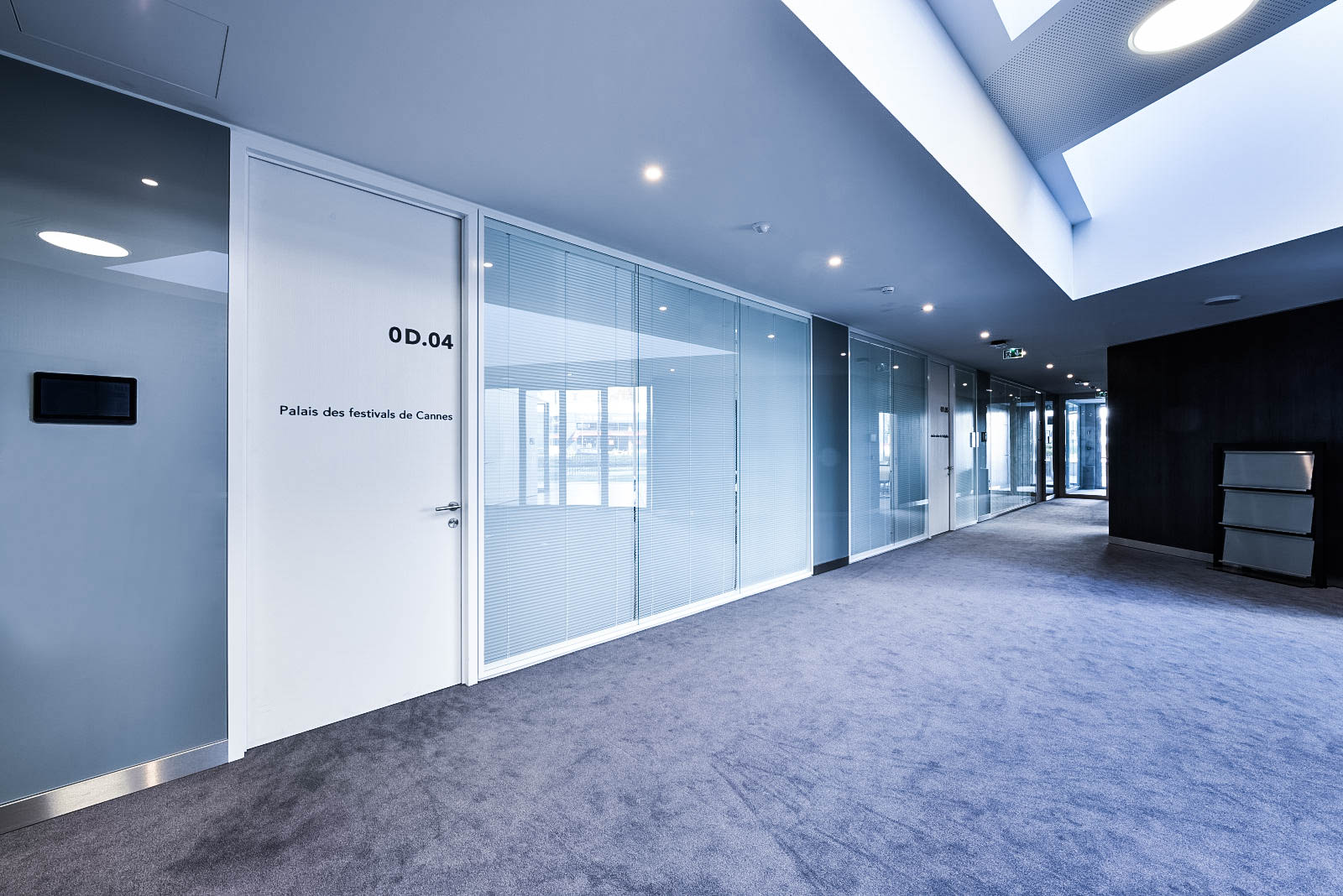 The use of these products has made it possible to lower noise levels in the offices, as required in the original design, while at the same time, guaranteeing the diffusion of natural light throughout the area during the daytime.
Access to individual rooms is via wooden hinged doors with double-glazed fanlight, leading onto a central corridor.