Omnitech
Omnitech
Location Ponte di Piave (TV)
Dealer Antonello Finiture
Project Arch. Paolo Vocialta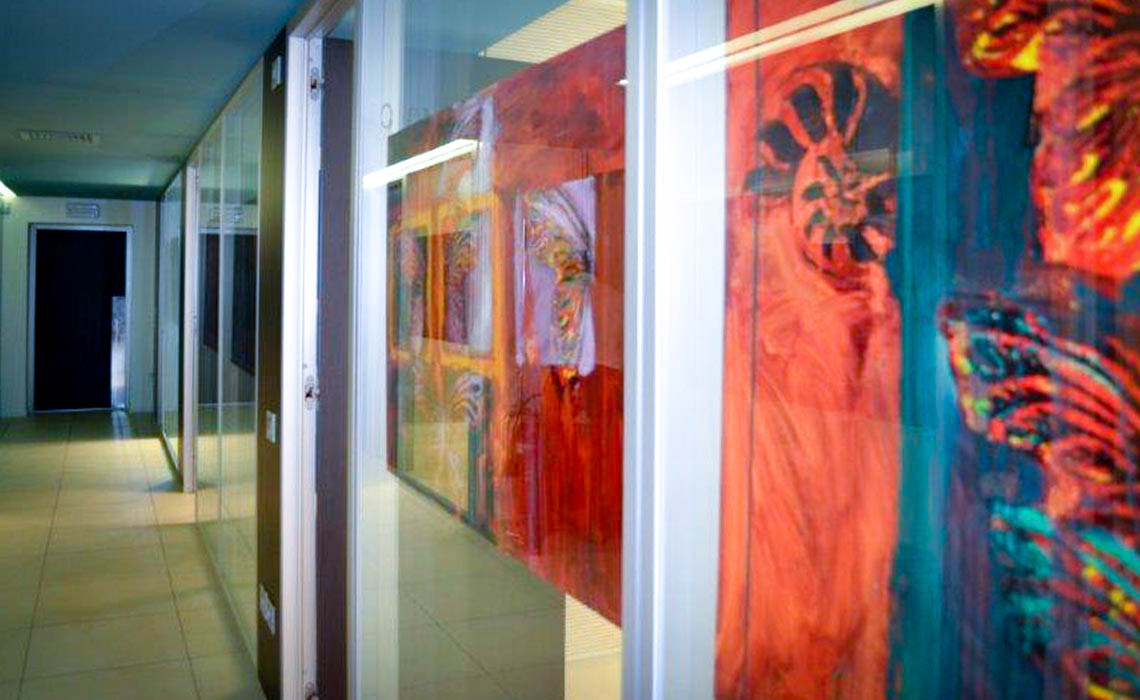 Thanks to the consolidated collaboration with our dealer Antonello Finiture, the company Omnitech srl, specialist in the field of composite materials based on high-performance acrylic resins since 2004, chose Etoile products for the realization of its new offices.
The Arch. Paolo Vocialta, who oversaw the design of the new headquarters of Ominitech Ltd., has given vivacity to the environments, using the contrast between finishes and colors.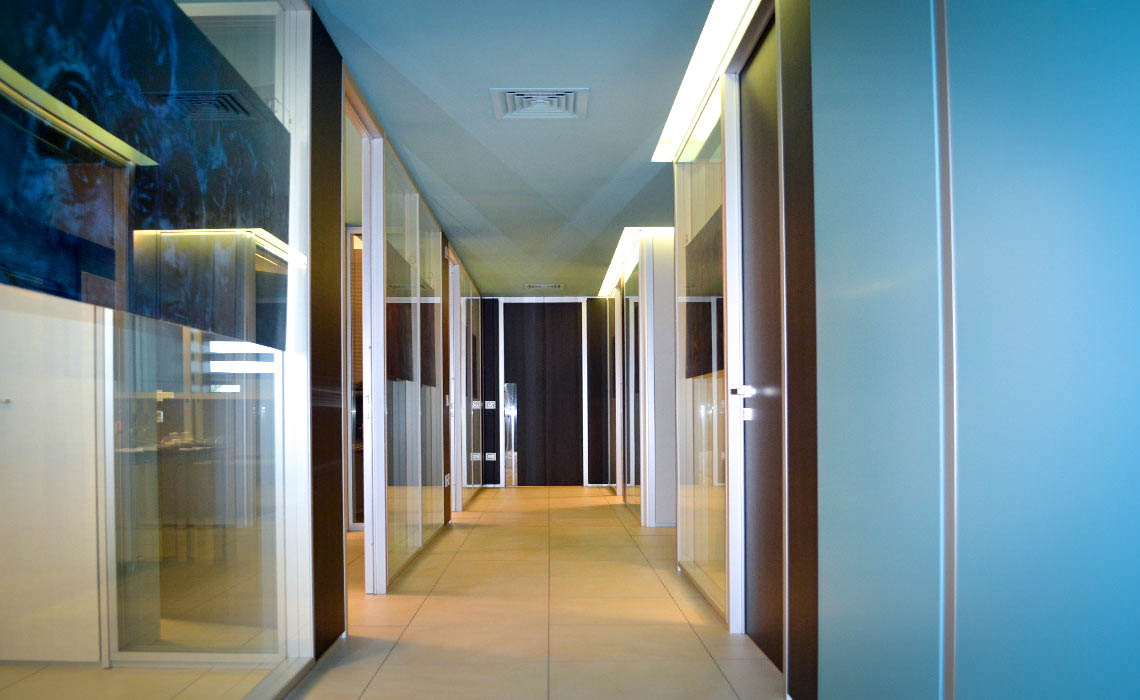 Of the wide range of products that Etoile srl produces, selected Metrica® V partition system, double glazing, with aluminum profile and door handles, enriched with polished glossy finish.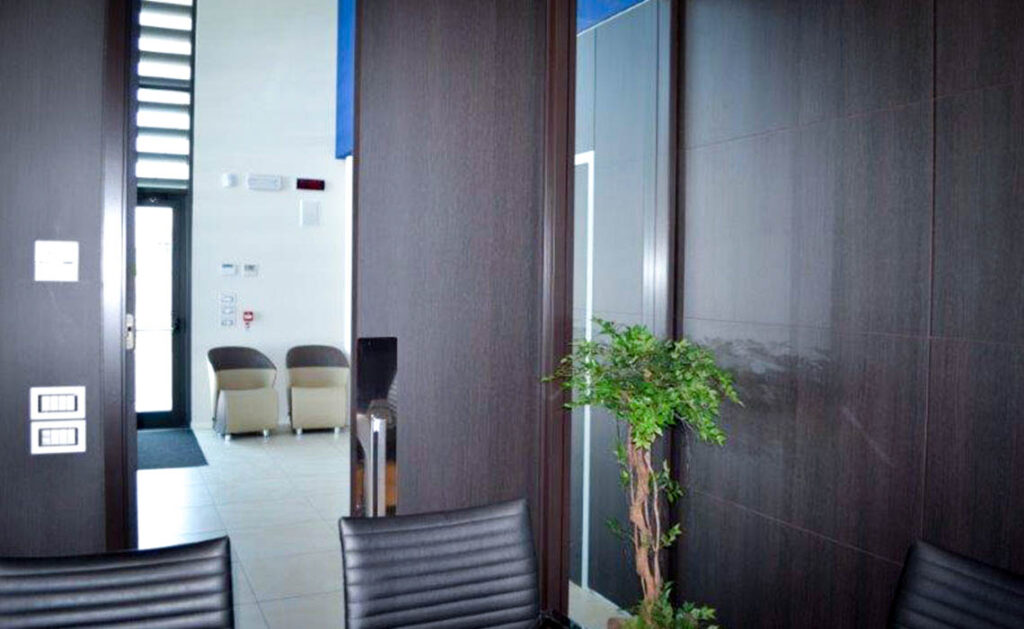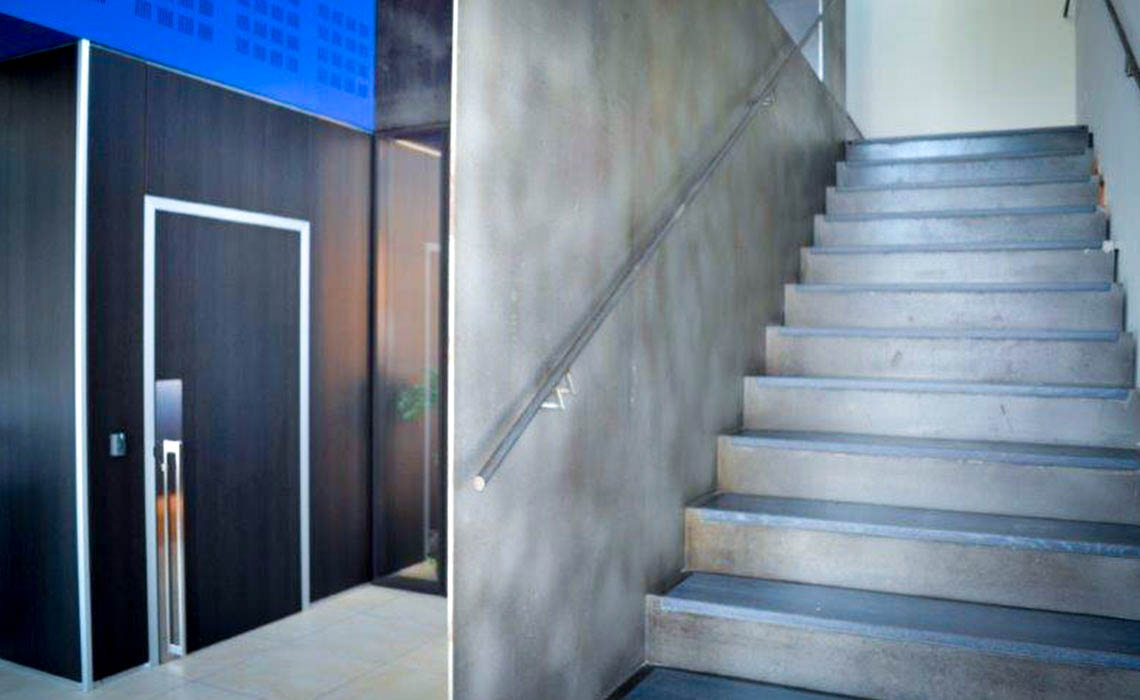 Very showy and original was also the installation , inside the space between the two glasses of partition , a series of specially bifacial paintings created by an artist, hanging with steel cables inside the glass of the double walls. The trick, in addition to adding a touch of color and style to environments, allowed to integrate the pieces of art in a work environment by protecting them from the elements.
On solid partition and on the cabinets was made a horizontal milling of the panels, with the double intent to invoke a natural look and increase the fono absorbent of the surface.