Polo Holding
Polo Holding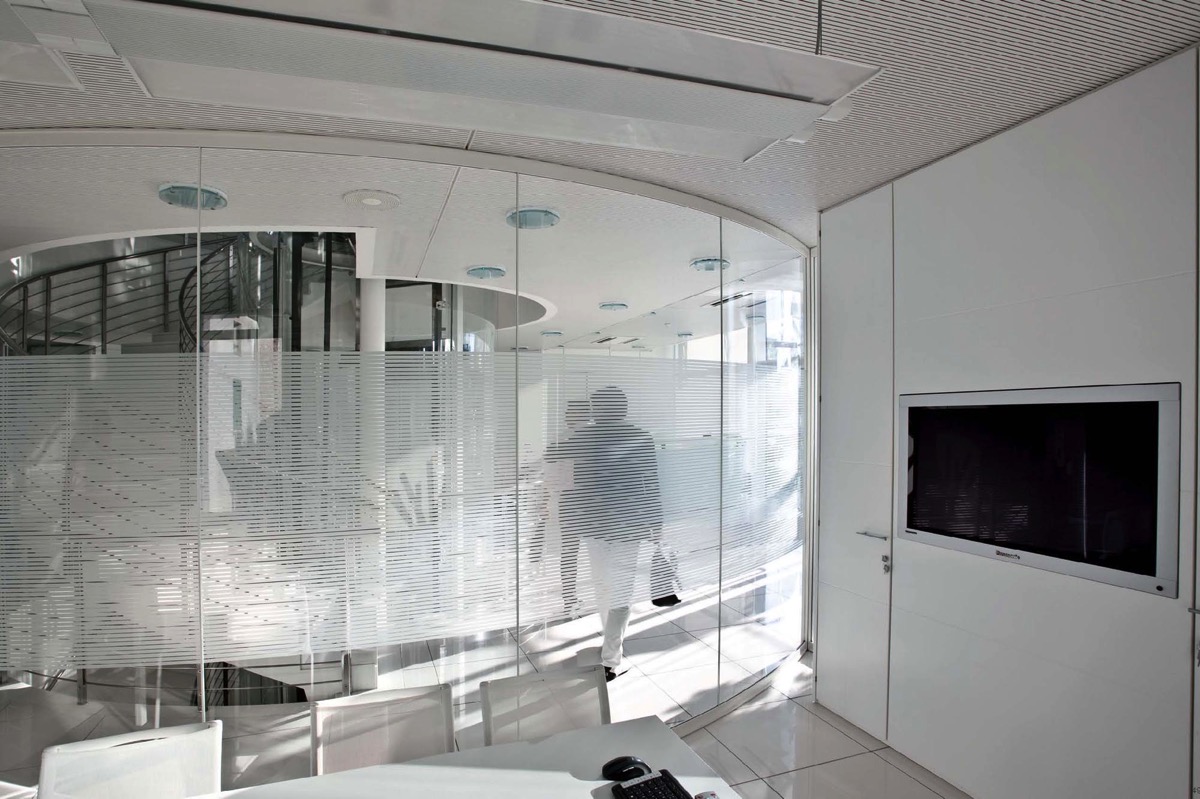 A transparent building
The choice was clear from the first talks with the customer: the desire to make transparency
and attention to setting its company philosophy, beginning with its offices.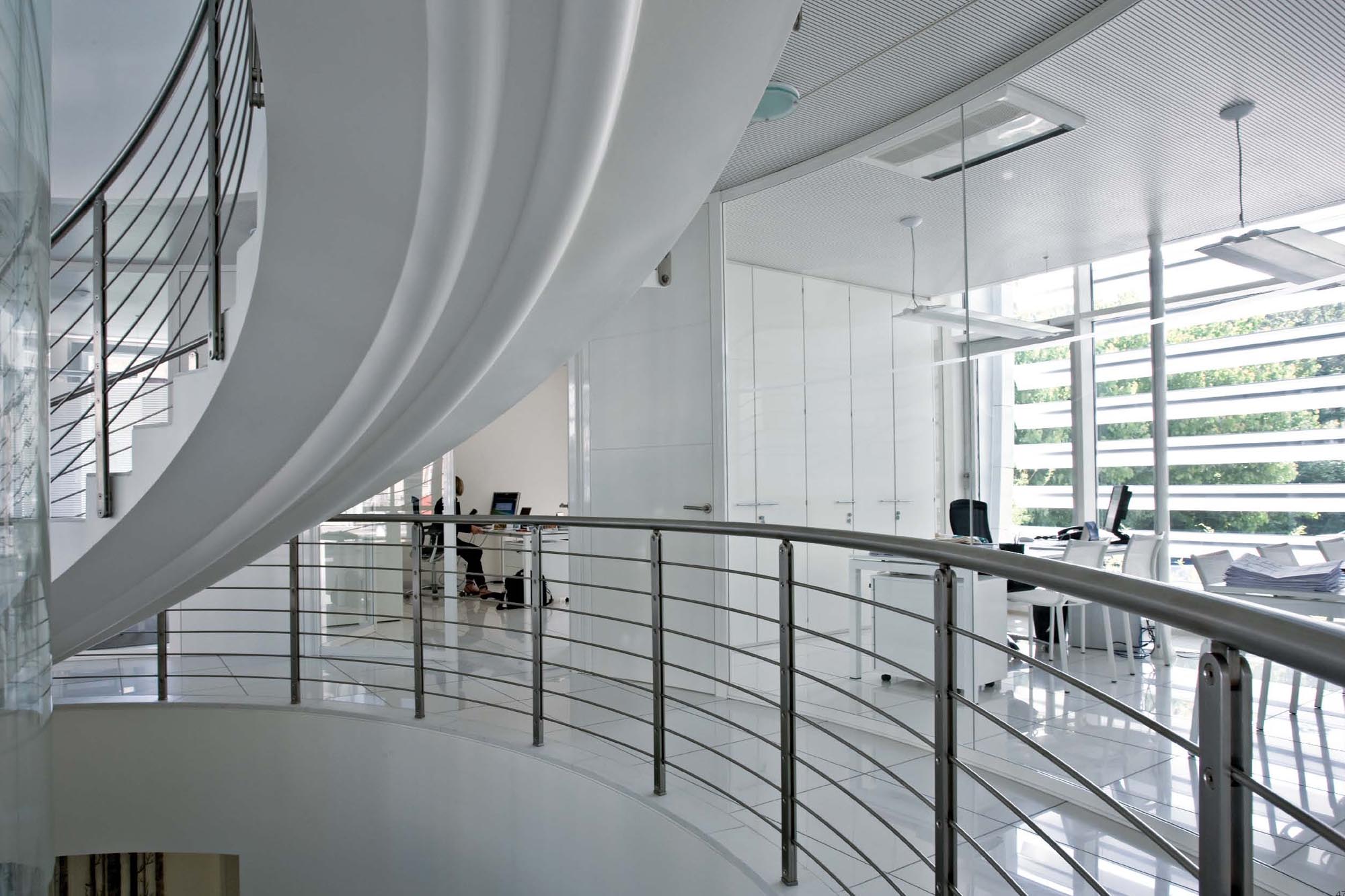 Therefore, transparency as means to showcase the search for a new way to work, live and be. Light enters from the glass walls, from the transparent roof and moves over the matt surfaces, highlighting the layout of the interiors.
White, which is used a good deal in modern and classic architecture, as well as in Mediterranean style, adds effects as it combines with the transparent surfaces, becoming in turn a feature of clarity.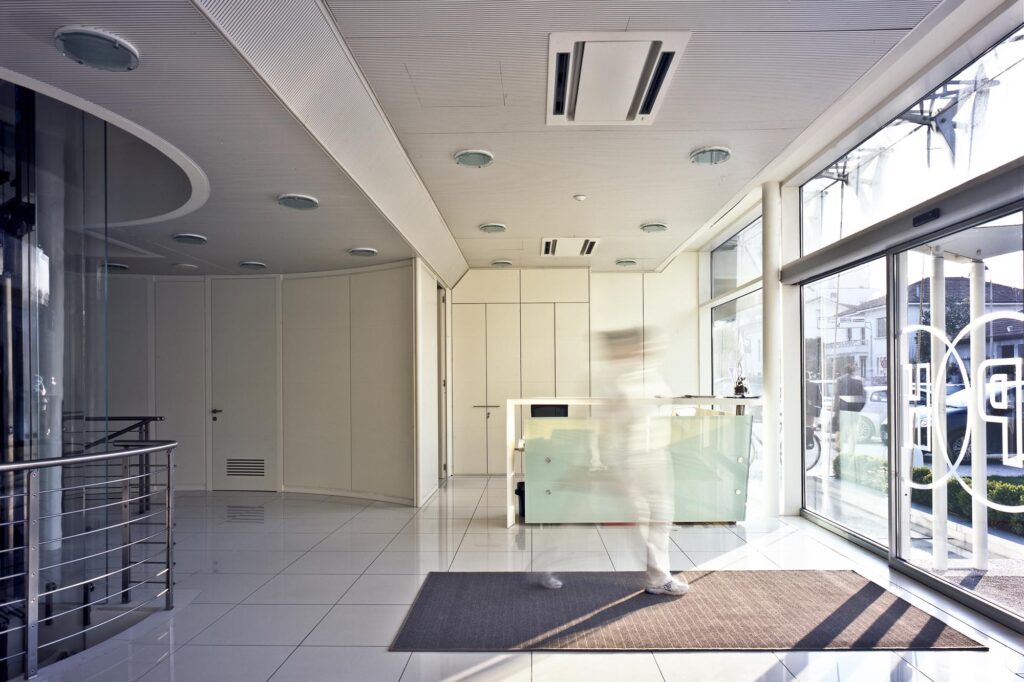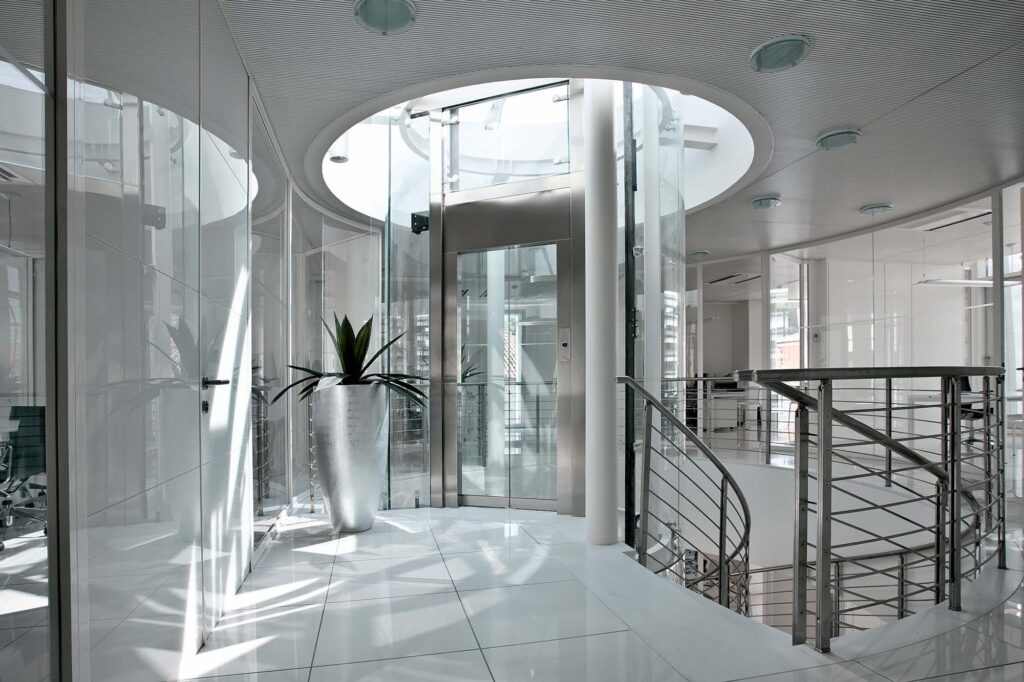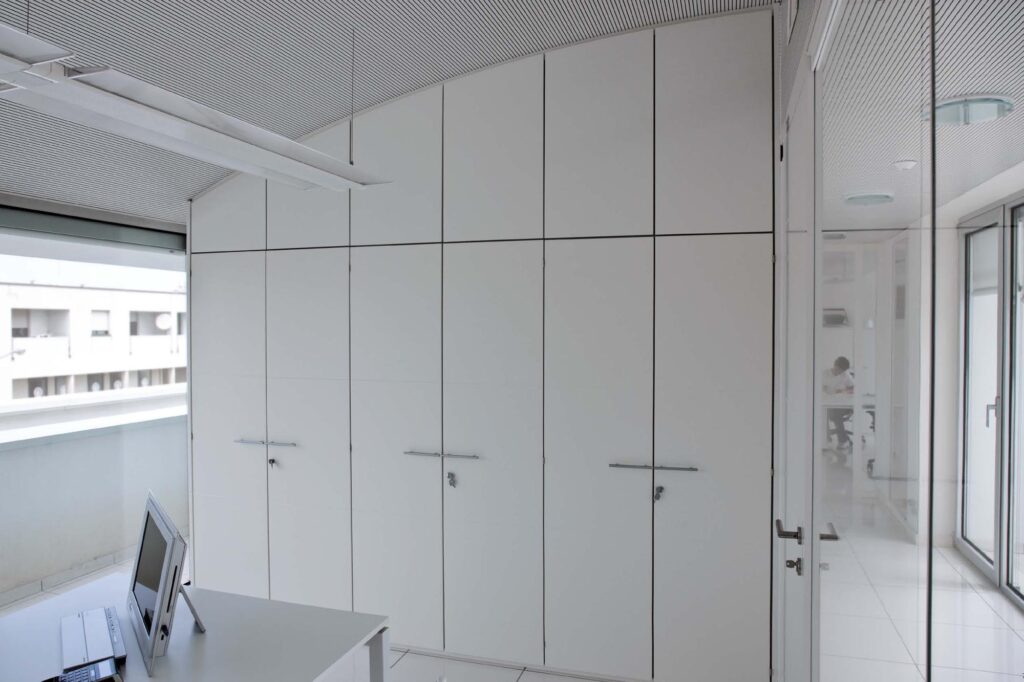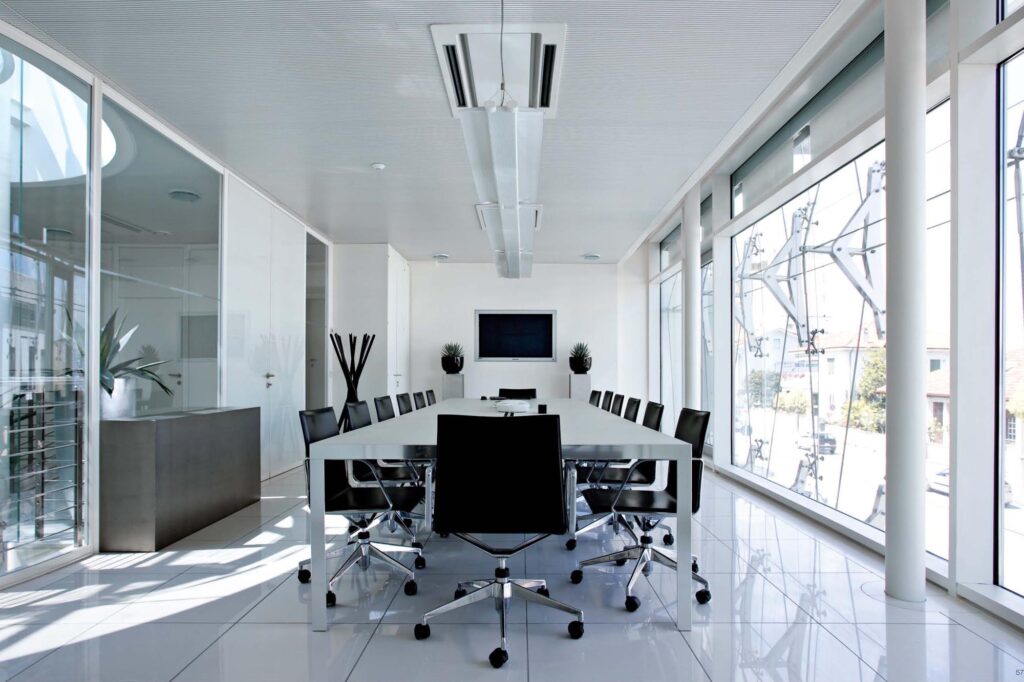 A great deal of teamwork meant Etoile was able to tailor its unica® and quadra® walls to the customer's needs. The use of special calendering techniques on the profiles, together with moulds to curve the glass panels, the creation of curved lacquered doors, and shaped wooden panels made it possible to follow the shape of the architecture, for effects with a great formal, technical value.