Studio Manfucci
Studio Manfucci
LOCATION Cagli (PU)
ING. Paolo Paleani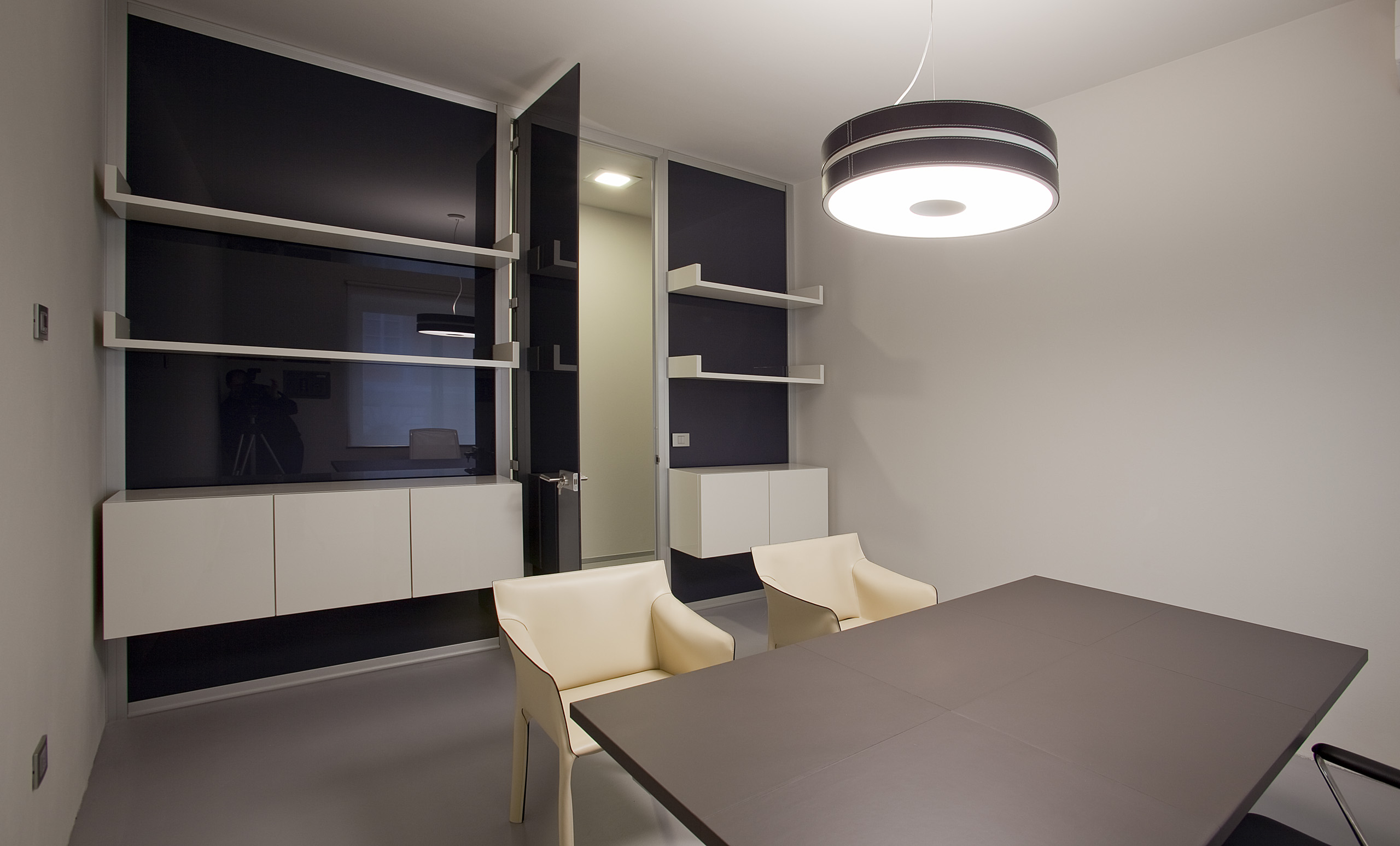 Notary in Cagli since 1990
Notary Firm Stefano Manfucci specialises in the buying and sale of property, inheritance and questions concerning agricultural pre-emption rights.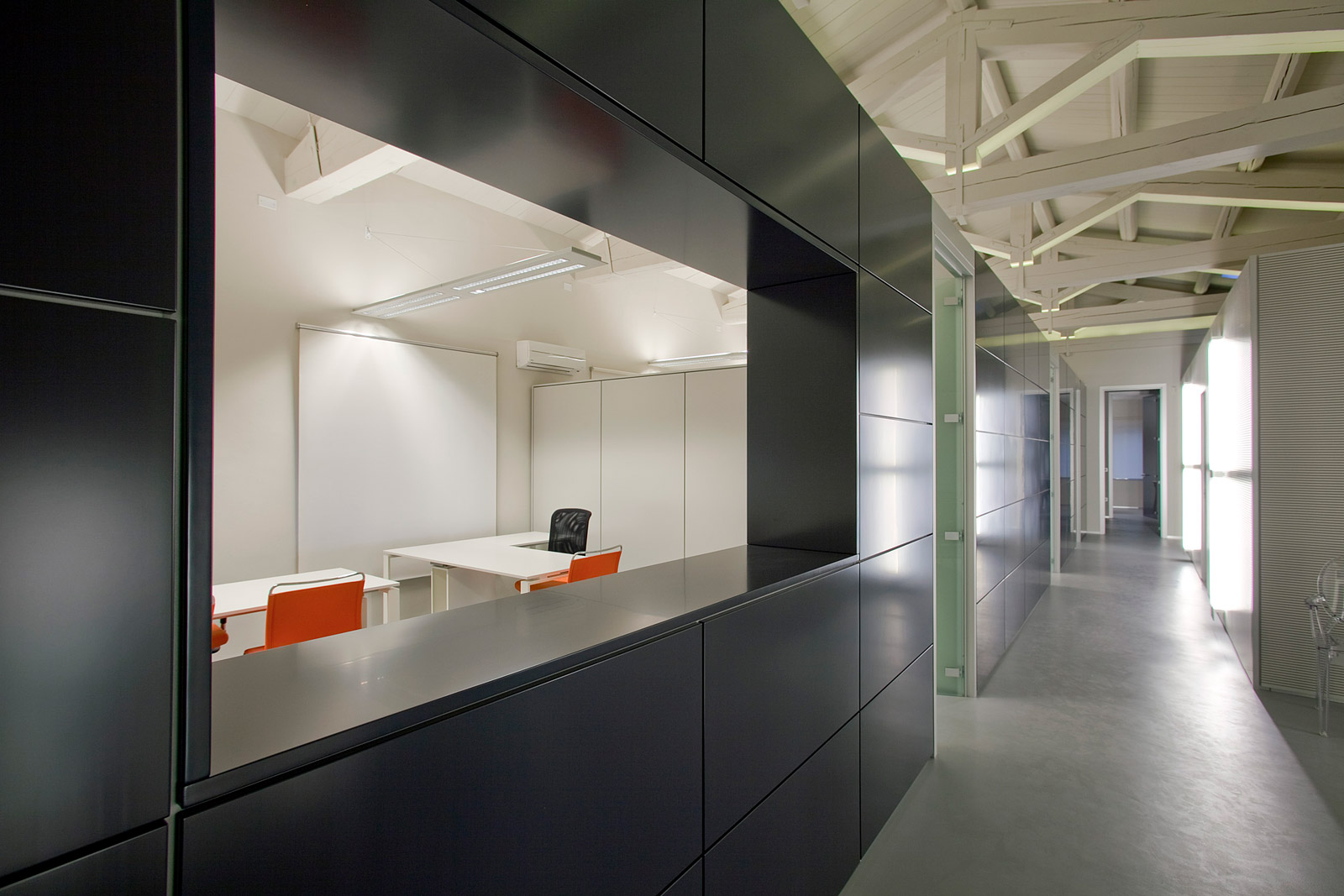 The firm is located in the centre of Cagli, opposite the theatre. The offices were renovated in 2011, from designs by Paolo Paleani (Cagli).
The renovation brought out architectural features inside the building, in particular the large exposed wooden truss ceiling, painted white to create more space in the environment, large windows to guarantee excellent natural lighting and an access stairway in glass and iron, built to measure for the entrance.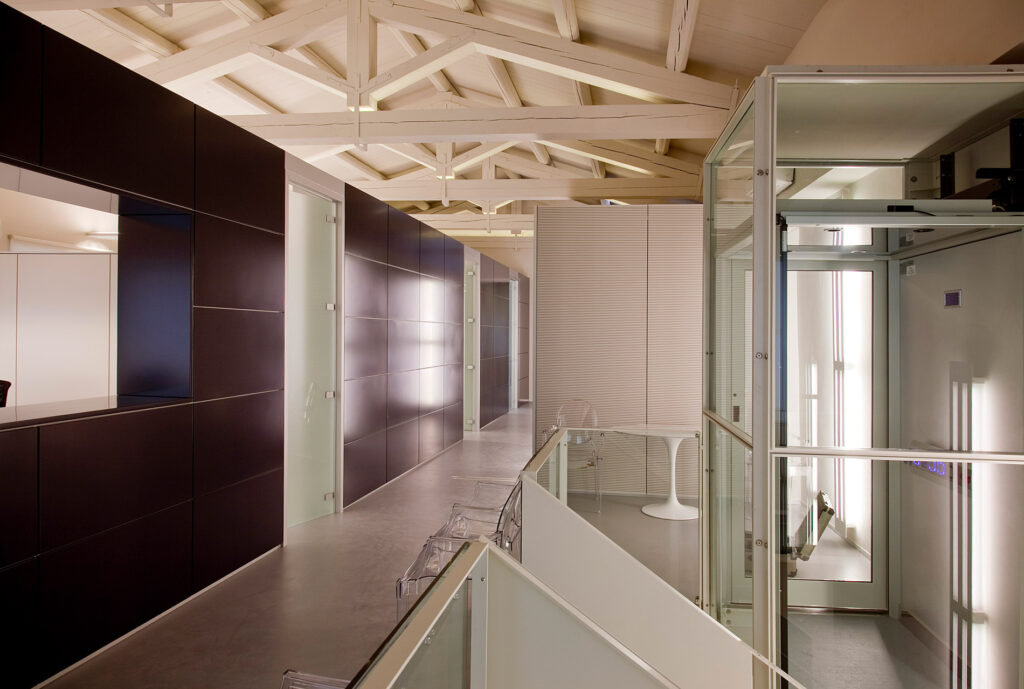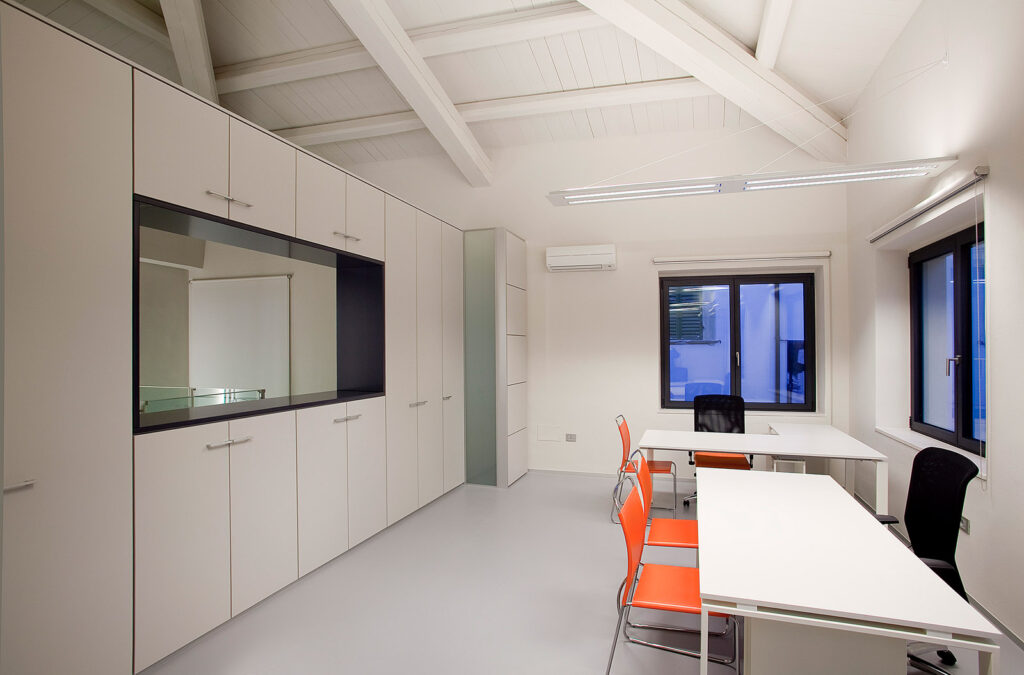 Etoile was given the project to divide and furnish the rooms, which today create a modern system that is eyecatching and at the same time, practical from the viewpoint of working efficiency.
Systems used: metrica®, quadra®.