Location Headquarter: Meltham, West Yorkshire (UK)
Dealer Direct Office Contracts Ltd.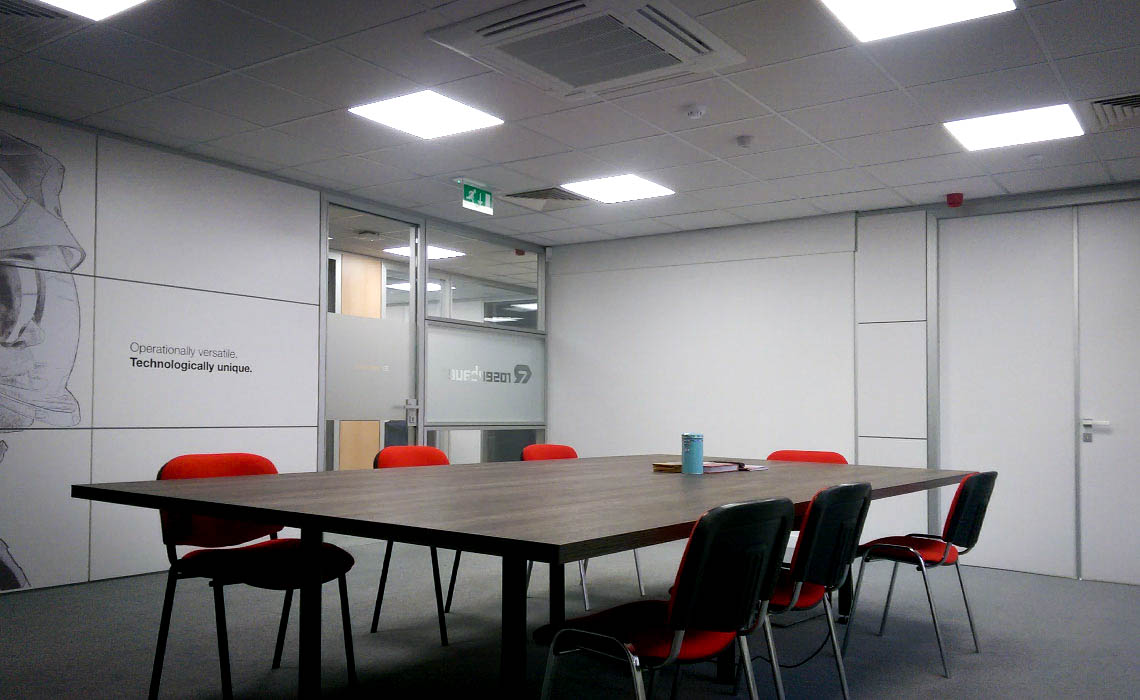 Rosenbauer is the world's leading manufacturer of systems for firefighting and disaster protection. Built 150 years ago in Austria, it is nowadays present and operating in over 100 countries around the world. Rosenbauer offers firefighters a full range of municipal extinguishing vehicles, aerial ladders, hydraulic platforms, airport vehicles, industrial vehicles, extinguishing systems, firefighting equipment and tools.
In November 2016 we realised the offices of the new Rosenbauer headquarter in Meltham, West Yorkshire (UK), in collaboration with our dealer Direct Office Contracts Ltd.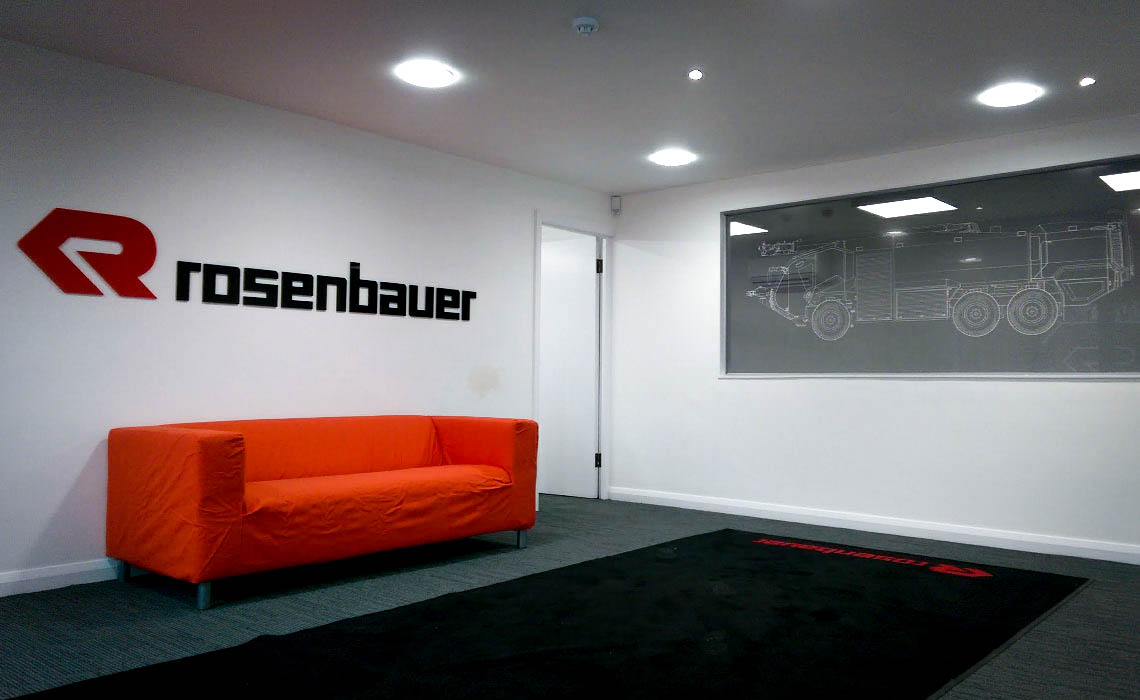 The client wanted a functional product, with high quality materials. This attention to the product resulted in a visit the client paid to our showroom and headquarter in Italy, where she could view every detail of our partitions, consider the finishes and the high quality materials we use.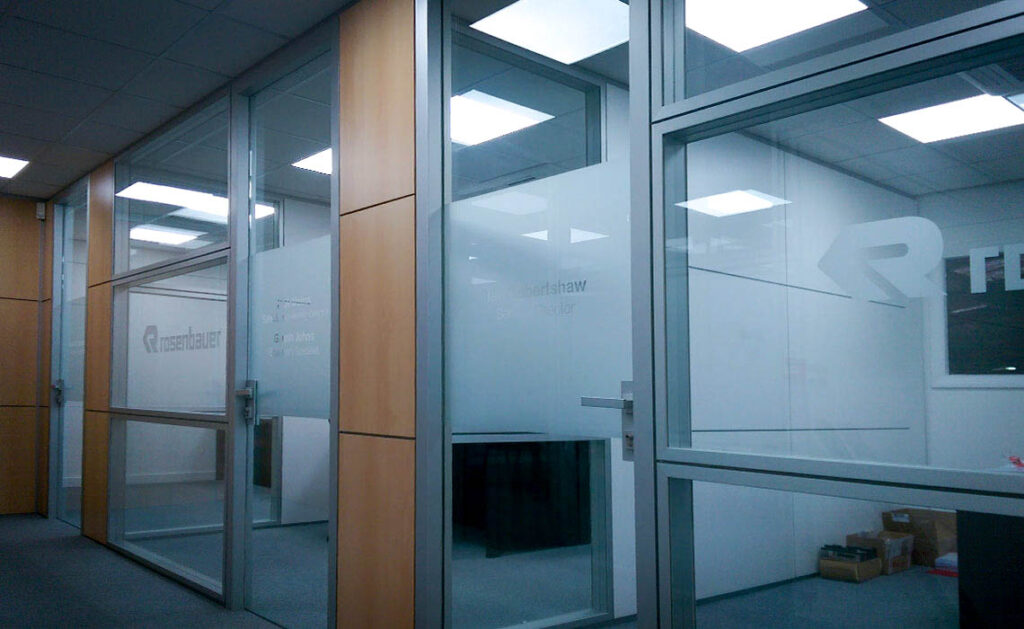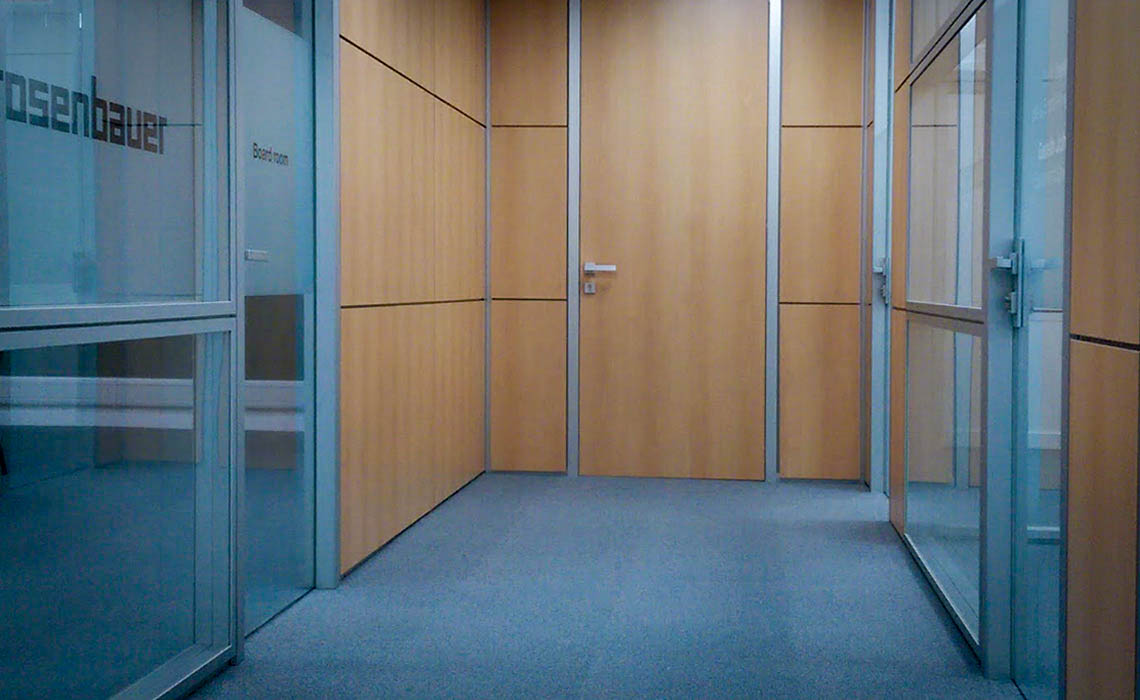 After an attentive study of the project, together with our staff, our UK dealer and the client, the final choice turned to our partition metrica® v, here envisaged in solid and glazed horizontal panels, alternating different finishes for the different operating areas of the offices. We then combined Metrica partition with some quadra® storages for the filing of the documents.
The client has highly appreciated the final outcome of the offices, in particular for the perfect combination between functionality and elegance.